Discover more from Hypethesis
Separating the signal from the hype in tech and finance.
Reselling > Live-streaming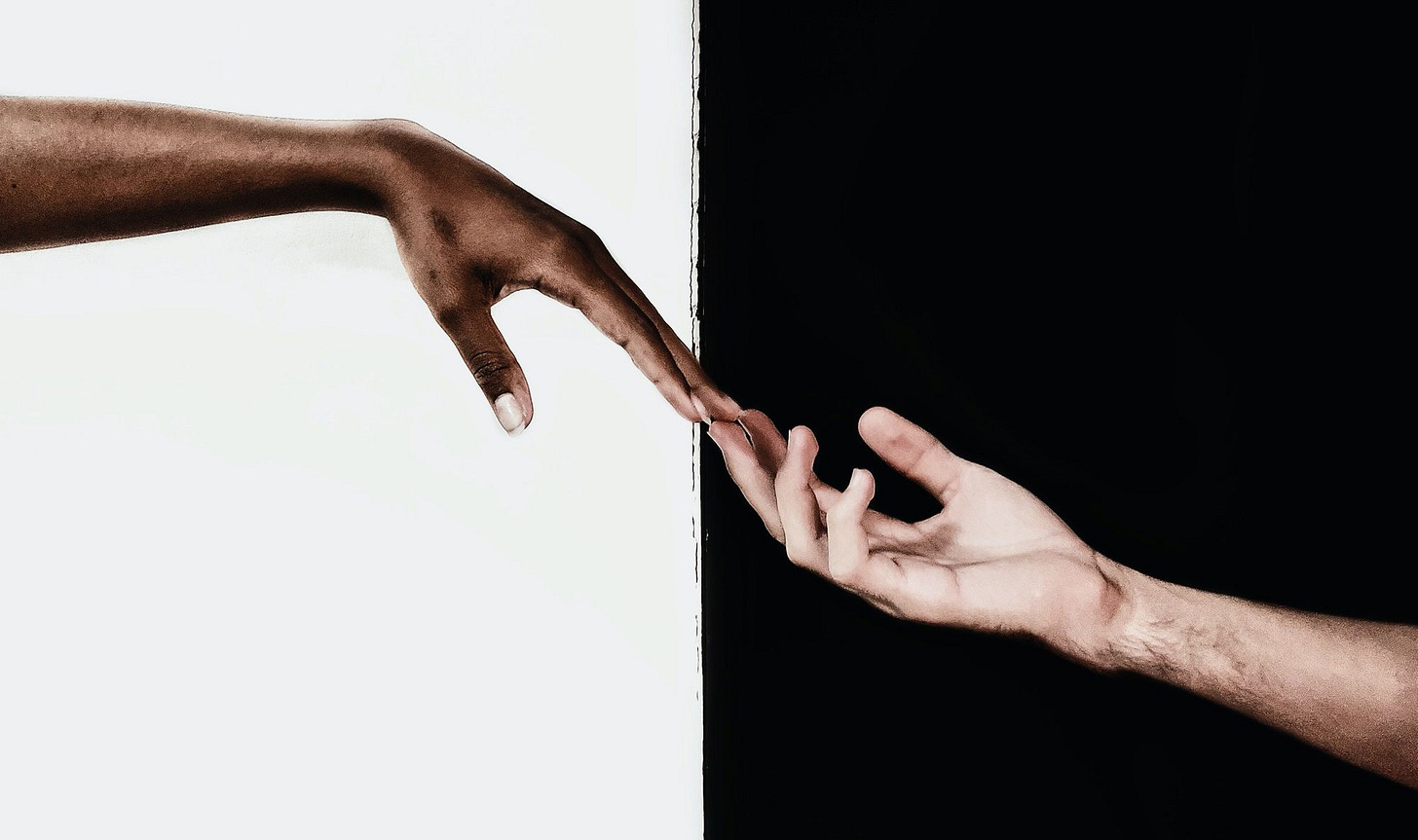 Ecommerce on the internet has traditionally been viewed in one of two lenses – horizontal ecommerce, and vertical ecommerce. Horizontal ecommerce, companies like Amazon, Alibaba and Flipkart, tends to work best for monogamous categories (h/t Bill Gurley) such as electronics or consumer packaged goods – where the customer is likely to pick more of the same, in a brand they trust. This allows retailers to sell a lot of almost everything non-perishable that can be standardised. The one big lesson from the last 25 years of ecommerce could well be, what I call the first law of the internet.
The internet ensures that everything that can be standardised, will be commoditized.
Vertical ecommerce companies such as Lenskart, Myntra, Nykaa and Purplle* instead thrive in promiscuous categories such as eyewear, fashion, beauty or skincare – where the customer prefers to buy different items every time she returns to the store, and wants to be spoilt for choice that allows her to look or feel different and stand out from the crowd. By focusing on a narrow range of products in the way that Amazon cannot, specialist retailers can go deep into categories and deliver bespoke products or a unique shopping experience.
But both horizontal and vertical ecommerce companies generally offer an familiar, online version of the big-box retail experience at Walmart or Costco (skeuomorphism, anyone?) – where users buy products by first typing out a string of words into a search box (find aisle), pick from a grid of product images among multiple pages of results (pick off a shelf), and finally checkout a shopping cart through the shipping and payment screens (exit through a cashier lane).
Live-streaming: QVC meets TikTok
QVC reinvented home shopping in the 1980s, luring millions of Americans to shop while engaged in their favourite hobby: watching TV. And in the last few years, China invented social commerce by marrying retail to the world's new daily habit: scrolling social media. The rise of live-streaming in China has shown that there are alternates to the "search → pick → ship →  pay" routine of buying online. After all, Amazon is a place to buy, and not to be entertained. As the TV box has been replaced arround the world by Instagram, Reels and TikTok, live-streaming has allowed influencers to transform into retailers. Livestreaming is a profession in China and is already at $250B in annual sales (~11-12% of China's overall ecommerce sales).
At their core, Live-streaming and group commerce (where customers come together to buy at better rates) replace "search →  pick" with "recommend" by celebrities, influencers or small groups of like-minded buyers.
Reselling = Tupperware sales model reinvented for the internet
The Tupperware home parties of the 1950s and 1960s turned suburban moms into an army of part-time, amateur resellers for their product.
"Tupperware . . . took those moms out of the kitchen where they were supposed to be and let them enter the workforce, and let them have something outside the home" - Lorna Boyd.
Tupperware's reseller channel just worked: it allowed for product discovery and personalised sales from a trusted seller, and converted the high fixed cost of sales into into a lower-cost, variable expense line.
And reselling (reminagined for the internet era) is ideal for serving the customer in India2 and India 3, who find almost every step of the "search → pick → ship →  pay" experience intimidating. My colleague Sajith Pai has likened India2 and India3 to the Philippines and Sub-saharan Africa respectively, and believes that the recipe to win in India 2 is to avoid the English-language tax.
One approach is to win over non-English speaking users is to use text transalation within shopping apps; another is the use of voice-assistants (Alexa, Siri or OK Google) to shop. But the bulk of India is still not comfortable completing ecommerce transactions in a self-checkout manner – these customers need both curation, and an assisted purchase experience.
Reselling pushes out friction in the purchase experience from the buyer to the seller, who is remunerated for her services. It replaces "search → pick" with "recommend", and more often than not, also "ship →  pay" with "send".
Meesho is probably the best known example of reselling within the ecommerce domain. Meesho allows home-makers to run a side-hustle reselling on WhatsApp, Facebook and Instagram. Resellers get a large catalog of apparel, footwear & home-decor shipped from "dark-stores" across India, while buyers get trusted recommendations, free shipping and assisted purchases.
Reselling is to India, what live-streaming is to China
Meesho ($1.4B in  FY21 GMV) and Myntra thus address the same large commerce opportunity in apparel through dramatically different channels that target different customer segments of India1 and India2.
An interesting innovator in ecommerce is Stitchfix, the leading global apparel subscription service. Recurring subscriptions remove friction from "ship →  pay", and Stitchfix famously uses algorithms rather than humans to work as a personal stylist that "recommends" the right clothing for you.
Assisted Sales
There will always remain an element of assisted sales in products that are aspirational in nature, or business models where micro-differences can make or break the post-purchase experience for a customer. It is hard for ecommerce to completely disintermediate markets such as as financial services, property, automobiles and luxury, in the manner that Amazon has crushed traditional retail.
Assisted Sales is not about the ticket size of the check-out cart. Instead, it is more about the subtlety in product features or buying experience, and how these affect pricing and perception of value in the consumer. Spinny* for instance, operates the leading used car retail platform focused on the car-buying experience. Customers visit Spinny centers to discuss their options with a salesperson and pick from 360° interactive images of vehicles – but receive doorstep delivery of their car on a Spinny van with 5-day, no- questions-asked money back guarantee, a one-year standard warranty on all sales, and a guaranteed buyback price.
Why should Fintech be any different?
The bulk of India saves, invests, borrows and buys protection via resellers or assisted sales. In insurance for instance, 60% of insurance sales are driven by independent insurance agents, ~22% by bancassurance (assisted sales at banks), ~9% by direct insurer sales and only ~9% by online platforms. Credit is primarily delivered to India3 in an assisted sales manner – through microfinance. This is because financial services work in a fundamentally different manner from ecommerce.
In ecommerce, the seller's relationship with the buyer ends when the product is delivered. In financial services, the relationship with the buyer begins once the first product is purchased.
Given the dramatic differences in education, awareness and income levels, reseller models in financial services, particularly in wealth and insurance, are likely to survive and thrive!
We believe that fintech sales channels will evolve much like ecommerce. The horizontal fintech winners will offer payments, savings, investment and insurance products all in a single app – call these "neo-banks". The Cash App by Square is probably the best global example of what a modern neo-bank should look like – an app that completely replaces, rather than supplements a old-world bank account.
The big winners in the large vertical fintech categories have largely been crowned. In wealth, Zerodha and Groww are leading the market in stockbroking and mutual fund products respectively, muscling their way into each others core area of strength and expertise. PolicyBazaar is the leader in the insurance domain. And there are multiple players in both payments and credit, going after extremely large markets in each of these categories.
But the reselling opportunity for wealth and insurance, each representing massive TAMs is also showing up a few winners. NJ Wealth has been aggregating mutual fund agents for over two decades now, and is the largest distributor of SIPs (Automatic Investment Plans) in India with ~$100M in annual gross revenues. NJ is now pivoting to a full-stack offering in mutual funds by launching its own asset management company to capture the entire value chain in the slim-annuity wealth management business.
Insurance represents an even bigger revenue opportunity, with significantly better commission rates (25-45% vs 1%) and persistency when compared to wealth products such as mutual funds. Until insurance products become as standardised as home loans (where there are no more than a handful of variables that impact eligibility and pricing), they will need agents or resellers.
Insurance is not bought but sold. It is a complex and opaque product that makes it hard for customers to compare.
Turtlemint* has grabbed the white-space for setting up an army of over 100,000 insurance reselling agents, digitizing all aspects of their business while aggregating supply from all insurers to grow their revenues. Interestingly, a reseller aggregator like Turtlemint is able to solve problems for agents, customers, as well as insurers. Agents untie themselves from a single insurer to be able to compare and sell from 45+ insurers across life and non-life. Customers get transparent and personalised advice from a trusted advisor and the ability to compare multiple options. And by working with a tech-first aggregator, insurers improve their operational metrics by eliminating the high cost of servicing independent agents (30-40% of premiums).
While Turtlemint primarily addresses the India2 segment, Kaleidofin* uniquely rides upon the existing microfinance network to deliver savings and insurance products to improve financial inclusion among India3.
Despite the trivial differences that allow consumers to easily compare mortgages, we believe there still remains an immense amount of friction in home loan sales. If you're building a challenger mortgage lender; please give us a call!
---
* Blume Ventures is an investor in Purplle, Turtlemint and Kaleidofin.